MOLD REMOVAL AND FLOOD CLEANUP IN WHEELING
24/7 EMERGENCY SERVICES
CALL US NOW AT 1-844-338-4663
MOLD, FIRE, SEWAGE, FLOOD AND FOUNDATION REPAIR SPECIALISTS
No homeowner should have to experience the stress that accompanies home damages. We at ProCare Restoration sympathize with how anxiety-inducing home repairs can be. Our highly trained specialists in Wheeling have the primary objectives of repairing your house and ensuring that you'll have the best quality home. We offer round-the-clock emergency services for homeowners in Wheeling so we can help you recover as quickly as possible. Our greatest goals are reasonably priced services, protective measures against future damages, and guaranteed safety for your family.
Our technicians specialize in:
• Mold Inspection and Remediation (Wheeling)
• Sewage Backup Repair (Wheeling)
• Water Damage Repair (Wheeling)
• Floor Restoration (Wheeling)
• Fire Damage Repair (Wheeling)
• Hardwood Flooring Installation (Wheeling)
We're in the upper echelon of Wheeling restoration companies because we have the best team of specialized technicians. Our highly trained specialists are the most well educated, effective, and friendly in the Chicagoland area, and the community knows us for being timely, efficient, and, most significantly, competitively priced.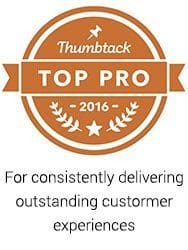 Wheeling Water Damage Repair
Any amount of water damage is problematic. Mold begins developing within 48 hours after a water damage incident. Our specialized technicians in Wheeling aim to repair your home injuries almost immediately. We limit lasting harm by assessing any current water damage, drying, and cleaning impacted regions of your Wheeling home. Our specialized water damage technicians also pinpoint the root of the water damage problem to make sure it will not resurface. We want to make you and your home as safe as possible.
Wheeling Mold Inspection and Removal
All mold is bad mold in your home. Our highly specialized mold inspection technicians in Wheeling will identify not only the presence of mold but also its root and the best method to make it go away forever. Our specialized Wheeling technicians are IICRC Certified and utilize EPA-registered and OSHA-compliant resources to permanently eliminate mold from your home. Your safety is our primary objective. We'll tell you all about mold identification and elimination processes so you'll feel better prepared to protect your family and home going forward.
Wheeling Sewage Backup Repair
Our Wheeling sewage repair specialists aren't afraid to attack your sewage backup disaster HAZMAT suit-first. Our technicians will safely remove the sewage in order to limit the development of parasites, viruses, bacteria, and fungi that sewage often harbor. Our sewage backup specialists in Wheeling will eliminate the sewage and evaluate its source and then comprehensively sanitize your home to ensure your future safety. Failing to deal with a sewage backup situation could lead to health problems in the future, so call ProCare Restoration to address your sewage backup issue with the seriousness it deserves.
Wheeling Fire Damage Repair
Fire damage is never insignificant. Our highly trained fire damage specialists in Wheeling remove smoke, debris, soot, and hazardous gases fast in order to inhibit any potential sustained damage that could further injure your home and family. Considering the precarious nature of fire-damaged items, only a trained fire damage technician should evaluate or treat fire damage in your Wheeling home. Let our fire restoration technicians in Wheeling restore your home while you restore your family's confidence.
Wheeling Flood Restoration
Our Wheeling flood restoration specialists will promptly remove remaining flood water in your home, subsequently limiting mold growth potential. Our trained technicians clean the dampest corners of your home and use dehumidifiers and fans to dry what the flood damaged, thereby controlling any possible lasting issues. We want to improve your home as we repair it, so we also seal and protect it against future damage.
Wheeling Foundation Repair
If your home in Wheeling has a weak or cracked foundation, water damage and mold could be to blame. Our trained foundation repair specialists in Wheeling will assess the foundation situation, remove any mold, and treat any water damage before addressing potential foundation issues. We will also help you take control any other problems that might surface. Wheeling has experienced flooding, so it's critical for you to deal with your home's possible foundation issues as soon as they arise.
In collaboration with homeowners in Wheeling, our specially trained IICRC-certified technicians offer top-notch repairs, round-the-clock emergency services, and security during uncertain times. Our mold inspection and removal, sewage backup repair, flood/water damage restoration, fire damage repair, and foundation repair services are consciously designed to lessen the Wheeling homeowner's stress and make your house the best home for you.
CALL PROCARE RESTORATION TODAY AT 1-844-338-4663
FOR A HEALTHIER, HAPPIER HOME IN WHEELING