FLOOD CLEANUP AND MOLD REMOVAL IN RIVER FOREST
24/7 EMERGENCY SERVICES
CALL US NOW AT 
1-844-338-4663


MOLD, FIRE, SEWAGE, FLOOD AND FOUNDATION REPAIR SPECIALISTS
When your home suffers damage, so does your confidence. We at ProCare Restoration understand how stressful the repair process can be. Our specialized technicians in River Forest want to help you fix the damages and make your house back into a home. We offer 24/7 emergency services for River Forest homeowners so we can address your home injuries as soon as possible. Our top goals are affordable services, security against future damages, and health and safety for your family.
Our technicians specialize in:
• Mold Inspection and Remediation (River Forest)
• Sewage Backup Repair (River Forest)
• Water Damage Repair (River Forest)
• Floor Restoration (River Forest)
• Fire Damage Repair (River Forest)
• Hardwood Flooring Installation (River Forest)
Our rock star team of highly trained restoration specialists cultivate to our reputation as the best restoration resource in and around River Forest. Our technicians are the most knowledgeable, efficient, and results-oriented in the Chicago area, and the community knows us for being fast, effective, and, most importantly, reasonably priced.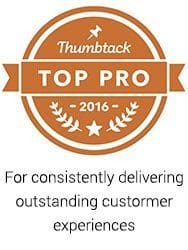 River Forest Water Damage Repair
Water damage isn't fixed just because the water dried. Within 48 hours of water damage, mold begins growing. Our specialists in River Forest want to address your home damages as soon as possible. We limit potential issues in your River Forest home by analyzing any present water damage, drying, and sanitizing affected areas. Our water damage technicians also evaluate the cause of the water damage to ensure that it will not come back. We take the extra step to provide protection for you and your family.
River Forest Mold Inspection and Removal
Mold creeps into any corner of your home without your permission. Our River Forest mold inspection specialists will identify not only the existence of mold but also its root and the optimal removal method. Our highly trained technicians in River Forest are IICRC Certified and use EPA-registered and OSHA-compliant resources to annihilate mold in your home. Your safety is our priority. We'll teach you the basics of mold identification and removal processes so you can better care for your family and home in the future.
River Forest Sewage Backup Repair
Our River Forest sewage repair specialists will wear HAZMAT suits to face your sewage backup disaster head-on, safely destroy the sewage, and shut down the growth of fungi, viruses, bacteria, and parasites that frequently incubate in sewage. Our specially trained sewage backup technicians in River Forest will remove the sewage and locate its source and then thoroughly sanitize your home to guarantee its safety. Ignoring a sewage backup problem invites severe health issues in the future, so deal with your sewage backup issue with the seriousness it requires, and call ProCare Restoration today.
River Forest Fire Damage Repair
The fire problem doesn't end when the flames have been doused. Our River Forest fire damage technicians remove soot, debris, smoke, and hazardous gases quickly and efficiently in order to limit any potential damage that could further harm your home or your family. Due to the unstable quality of fire-damaged materials, only a highly trained fire damage specialist should analyze or treat fire damage in your River Forest home. Let our fire restoration technicians in River Forest fix your home while you fix your family's sense of security.
River Forest Flood Restoration
Mold cannot grow without water. Our specially trained flood restoration technicians in River Forest will remove any standing flood water from your home as promptly as possible, thus limiting the potential for mold growth. Our specialists will sanitize the flooded corners of your home and utilize dehumidifiers and fans to air out what the flood soaked, thereby controlling any potential lasting problems. We want to restore your home to its pre-flood glory or better, so we seal and protect your home against future harm.
River Forest Foundation Repair
Don't confuse the symptom for the cause – if your home in River Forest has foundation problems, water damage and mold could be at the root. Our River Forest foundation repair technicians will determine the foundation's current state, eliminate any mold, and treat any water damage prior to evaluating possible foundation issues. We want you to avoid other problematic situations that could arise. River Forest has suffered significant flooding in the past, so it's critical for you to address your home's potential foundation issues.
In joint effort with homeowners in River Forest, our thoroughly trained IICRC-certified technicians provide unbeatable repair, emergency services at all hours of the day, and security during stressful situations. Our mold inspection and removal, sewage backup repair, flood/water damage restoration, fire damage repair, and foundation repair services are intentionally designed to reduce the River Forest homeowner's anxiety and make your house the best it can be.
CALL PROCARE RESTORATION TODAY AT 
1-844-338-4663


FOR A HEALTHIER, HAPPIER HOME IN RIVER FOREST