MOLD REMOVAL AND FLOOD CLEANUP IN SCHAUMBURG
24/7 EMERGENCY SERVICES
CALL US NOW AT 1-844-338-4663
MOLD, FIRE, SEWAGE, FLOOD AND FOUNDATION REPAIR SPECIALISTS
No homeowner should have to deal with the stress of home damages. We at ProCare Restoration know how stressful home repairs can be. Our specially trained technicians in Schaumburg aim to restore your house and ensure that it is a top-quality home. We provide 24/7 emergency services for homeowners in Schaumburg so we can help you recover promptly. Our top three goals are fairly priced services, security against future damages, and health and safety for your family.
Our technicians specialize in:
• Mold Inspection and Remediation (Schaumburg)
• Sewage Backup Repair (Schaumburg)
• Water Damage Repair (Schaumburg)
• Floor Restoration (Schaumburg)
• Fire Damage Repair (Schaumburg)
• Hardwood Flooring Installation (Schaumburg)
We're in the upper echelon of Schaumburg restoration resources because we have a top-notch technical team. Our highly trained, specialized technicians are the most knowledgeable, personable, and results-oriented in the Chicago area, and the community knows us for being prompt, effective, and, most significantly, competitively priced.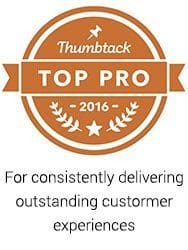 Schaumburg Water Damage Repair
Any amount of water damage is significant. Mold begins growing within 48 hours after water damage occurs. Our highly trained Schaumburg specialists want to fix your home damages as soon as you'll let us. We minimize lasting injury to your home in Schaumburg by evaluating any current water damage, airing out, and sanitizing impacted areas. Our special water damage technicians also identify the source of the water damage to make sure it cannot return. We want to make you and your home as safe as possible.
Schaumburg Mold Inspection and Removal
Any mold is bad mold when it comes to your home. Our highly specialized mold inspection technicians in Schaumburg will locate not only the presence of mold but also its source and the best way to get rid of it. Our trained Schaumburg specialists are IICRC Certified and use EPA-registered and OSHA-compliant resources to destroy mold in your home. Your safety is our primary goal. We'll educate you about the basics of mold identification and elimination processes so you can better protect your home and family in the future.
Schaumburg Sewage Backup Repair
Our Schaumburg sewage repair technicians sport HAZMAT suits to attack your sewage backup disaster and remove the sewage safely in order to control the growth of parasites, viruses, bacteria, and fungi that sewage often incubates. Our trained sewage backup specialists in Schaumburg will eliminate the sewage and pinpoint its cause and then extensively sanitize your home to ensure your complete safety. Neglecting sewage backup issues could lead to significant future health complications, so attend to your sewage backup issue with the seriousness it requires, and call ProCare Restoration.
Schaumburg Fire Damage Repair
Fire damage is always a greater ordeal than you hope. Our highly trained fire damage specialists in Schaumburg eliminate smoke, soot, debris, and dangerous gases promptly in order to minimize any potential damage that could further harm your home. Due to the precarious nature of fire-damaged items, only a specialized fire damage technician should assess or address fire damage in your Schaumburg home. Allow our fire restoration specialists in Schaumburg to restore your home while you restore your family's sense of security.
Schaumburg Flood Restoration
Where there's smoke, there's fire, and when there's water, there's mold. Our Schaumburg flood restoration specialists will promptly present flood water in your home, thereby controlling mold growth potential. Our special technicians will clean the sodden areas of your home and utilize dehumidifiers and fans to dry what the flood soaked, therefore limiting any possible lasting problems. We want not only to repair your home but also to improve it, so we seal and protect your home against potential future damages.
Schaumburg Foundation Repair
If your Schaumburg home has a foundation problem, water damage and mold could be at the root. Our trained foundation repair specialists in Schaumburg will evaluate the foundation, remove any mold, and treat any water damage before offering solutions potential foundation problems. We will help you control any other negative circumstances that might arise. Schaumburg has experienced flooding recently, so it's vital for you to deal with your home's possible foundation issues as soon as they arise.
In tandem with Schaumburg homeowners, our specialized IICRC-certified technicians offer quality repair, round-the-clock emergency services, and security in stressful times. Our mold inspection and removal, sewage backup repair, flood/water damage restoration, fire damage repair, and foundation repair services are mindfully engineered to alleviate the Schaumburg homeowner's anxiety and make your house a home.
CALL PROCARE RESTORATION TODAY AT 1-844-338-4663
FOR A HEALTHIER, HAPPIER HOME IN SCHAUMBURG