FLOOD CLEANUP AND MOLD REMOVAL IN PALATINE
24/7 EMERGENCY SERVICES
CALL US NOW AT 
1-844-338-4663


MOLD, FIRE, SEWAGE, FLOOD AND FOUNDATION REPAIR SPECIALISTS
ProCare Restoration understands the stress and anxiety that come with damages to your home. Our specialized technicians in Palatine want to assist you in achieving all of your restoration goals as quickly and painlessly as possible. We offer emergency services around the clock for those in and near Palatine so we can start fixing any home damages almost as soon as they occur. Our number-one priority is to provide reasonably priced services, protection against future damages, and security in your family's health and safety.
Our technicians specialize in:
• Mold Inspection and Remediation (Palatine)
• Sewage Backup Repair (Palatine)
• Water Damage Repair (Palatine)
• Floor Restoration (Palatine)
• Fire Damage Repair (Palatine)
• Hardwood Flooring Installation (Palatine)
Our premier team of specialized, extensively trained restoration technicians keep us in the top tier of restoration resources in the Palatine area. Our technicians are among the most well-informed, personable, and results-oriented in Chicagoland, and the community knows us for being quick, efficient, and, most importantly, fairly priced.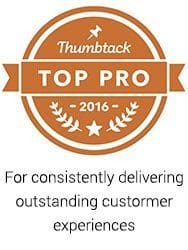 Palatine Water Damage Repair
Mold can grow on your carpet, furniture, and underlying structure within 48 hours after water damage happens. Subsequently, our Palatine specialists aim to fix your home damages as soon as possible. We control damage to your Palatine home by addressing any present water by drying and sanitizing the affected regions. Our water damage technicians also determine the cause of the water damage to guarantee that it cannot return, thereby going the extra mile to protect your family.
Palatine Mold Inspection and Removal
The discovery of mold in your home can be upsetting. Mold can grow in a variety of corners throughout your home before you even notice its existence. Our Palatine mold inspection technicians will assess not only the presence of mold but also its source and the best removal method. Our specialists in Palatine are IICRC Certified and use EPA-registered and OSHA-compliant materials to destroy mold in your home. Our first goal is your safety. We'll help you learn how to identify the mold understand the and removal processes so you can better protect your family in the future.
Palatine Sewage Backup Repair
There's nothing positive to be said about sewage backup. Our highly trained sewage repair technicians in Palatine address the disaster HAZMAT suit-first while safely destroying the sewage and minimizing the growth of parasites, fungi, viruses, and bacteria that sewage can promote. Our Palatine sewage backup special technicians will eliminate the sewage and determine its root, and then extensively sanitize your home to make it as safe as can be. Not dealing with sewage backup is practically asking for serious health problems in the future, so treat your sewage backup problem with the legitimacy it demands, and call ProCare Restoration now.
Palatine Fire Damage Repair
House fires cause any homeowner a great deal of stress. Our highly trained fire damage specialists in Palatine will remove soot, smoke, debris, and dangerous gases quickly and efficiently to limit any lasting damage that could further injure your home or your body. Due to the unstable nature of fire-damaged resources, only a specially trained fire damage technician should assess or treat fire damage in your Palatine home. Let our Palatine fire restoration specialists fix your home while you restore yourself and your family to your pre-fire sense of security.
Palatine Flood Restoration
Floods and mold go together like peas and carrots. Our flood restoration technicians in Palatine will eliminate any flood water from your home as fast as possible, thus minimizing the potential for mold growth. Our specialists will clean the flooded areas of your home and use dehumidifiers and fans to dry what once was sodden, thereby limiting any lasting problems. We want to return your home back to its pre-flood glory or better, so we seal and guard your home against future damage.
Palatine Foundation Repair
A weak or cracked foundation could signify a multitude of other home damages. If your Palatine home has foundation issues, water and mold damage could be the culprits. Our Palatine foundation repair specialists will evaluate the foundation's present state, remove any mold, and eliminate any current water damage before addressing foundation problems. We want to help you prevent other issues that could surface in the future. Palatine has experenced significant flooding recently, so it's important for you to prioritize the maintenance of your home's foundation.
In collaboration with Palatine homeowners, our extensively trained IICRC-certified specialists supply supreme repair, 24/7 emergency services, and comfort during stressful circumstances. Our mold inspection and removal, sewage backup repair, flood/water damage restoration, fire damage repair, and foundation repair services are intentionally developed to reduce the Palatine homeowner's anxiety and make your house the best home it can be.
CALL PROCARE RESTORATION TODAY AT 
1-844-338-4663


FOR A HEALTHIER, HAPPIER HOME IN PALATINE