MOLD REMOVAL AND FLOOD CLEANUP IN ARLINGTON HEIGHTS
24/7 EMERGENCY SERVICES
CALL US NOW AT 
1-844-338-4663


MOLD, FIRE, SEWAGE, FLOOD AND FOUNDATION REPAIR SPECIALISTS
At ProCare Restoration, we understand how frustrating it can be when damage occurs to your home. Our specialists in Arlington Heights are prepared to help you with all of your restoration needs, and are even available 24/7 for any emergency services that you may need. It's important to address any damage that may occur in your Arlington Heights home quickly and effectively in order to prevent further damage and protect the health and safety of your family.
Our technicians specialize in:
• Mold Inspection and Remediation (Arlington Heights)
• Sewage Backup Repair (Arlington Heights)
• Water Damage Repair (Arlington Heights)
• Floor Restoration (Arlington Heights)
• Fire Damage Repair (Arlington Heights)
• Hardwood Flooring Installation (Arlington Heights)Our combined specialization in these areas allows us to serve Arlington Heights as one of the best restoration companies in the area. Utilizing our trained restoration technicians for every job, small or large, we have created a reputation for being prompt, effective and, most importantly, knowledgeable.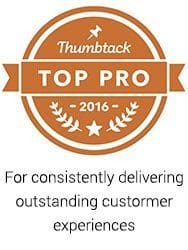 Arlington Heights Water Damage Repair
Water damage in your home can be devastating, particularly if your flooring, furniture, carpet or valuable belongings are damaged or destroyed. Mold growth can begin as soon as 48 hours after water damage occurs, so our Arlington Heights water damage repair specialists will take action as soon as you call them.We utilize water treatment, drying and sanitization methods to reduce the damage to your Arlington Heights home and stop damage from spreading out of the initial area. Our fast water damage technicians will make sure to address the cause of water damage so it doesn't return in the future.
Arlington Heights Mold Inspection and Removal
Finding mold in your home can be a scary experience. Oftentimes, mold can grow unbeknownst to the homeowner, causing unpleasant smells and even illness. Our Arlington Heights mold inspection specialists will determine not only whether or not mold is growing in your home, but the cause of the mold and the safest, most effective way to remove it. Our Arlington Heights mold removal technicians are IICRC Certified, and use products that are EPA registered as well as OSHA compliant. Your safety is our biggest concern, so we'll inform you of the mold removal process every step of the way.
Arlington Heights Sewage Backup Repair
Sewage backup is messy, smelly, and downright dangerous if not handled properly. Sewage harbors viruses, parasites, bacteria and fungi, which means that our sewage technicians must wear HAZMAT suits in order to properly begin sewage removal and cleanup. Our Arlington Heights sewage backup specialists will remove water, treat and sanitize your home until it is safe for you and your family. The longer you allow sewage water to sit, the greater amount of damage it may cause to your Arlington Heights home. This can cause SERIOUS HEALTH PROBLEMS, so treat sewage with the seriousness that it deserves, and call ProCare Restoration today.
Arlington Heights Fire Damage Repair
A house fire can be one of the most devastating things to happen to a homeowner. No matter the size, fires can wreak havoc on the structural quality and living conditions of a home, particularly if water was used to extinguish the flame. Our Arlington Heights fire damage specialists have been extensively trained, and are able to remove soot, debris, toxic gasses and smoke efficiently and safely. Due to the hazardous quality of the fire-damaged material, only a trained fire damage specialist should begin fire damage cleanup or assess fire damage in your Arlington Heights home.
Arlington Heights Flood Restoration
Floods can strike unexpectedly, and bring with them a multitude of problems for Arlington Heights homeowners. Whether the flood is on the main floor or the basement, oftentimes homeowners find themselves with extensive mold growth and dirty water if left unattended. Our Arlington Heights flood restoration technicians will rapidly go to work on removing water from your home so mold is unable to form. They will then sanitize your home, combating any further flood damage and using fans and dehumidifiers to dry the entire area. Our purpose in the Arlington Heights area is to make your flood restoration as painless as possible while taking the time to protect and seal your home from future damage.
Arlington Heights Foundation Repair
A weak foundation can cause many problems for a homeowner, and not all of them are structural. If you believe that your Arlington Heights home has foundation issues, then you may also have issues with mold and water damage that need to be addressed. Our specialized Arlington Heights foundation repair technicians will assess the situation and perform any necessary mold remediation and water damage repair before repairing foundation issues to ensure that the problem does not return. Arlington heights flooding has been at an all time high this year, so being careful about maintaining the condition of your foundation is of the utmost importance.
We work diligently with homeowners in Arlington Heights to make sure that our IICRC certified technicians provide them UNBEATABLE restoration services, 24/7 emergency services and peace of mind in times of distress. Our mold inspection and removal, sewage backup repair, water damage repair, flood restoration, fire damage repair and foundation repair services are expertly designed to take stress off of the Arlington Heights homeowner and make home restoration as easy as possible.
CALL PROCARE RESTORATION TODAY AT 
1-844-338-4663


FOR A HEALTHIER, HAPPIER HOME IN ARLINGTON HEIGHTS