FLOOD CLEANUP AND MOLD REMOVAL IN JOLIET
24/7 EMERGENCY SERVICES
CALL US NOW AT 1-844-338-4663
MOLD, FIRE, SEWAGE, FLOOD AND FOUNDATION REPAIR SPECIALISTS
We at ProCare Restoration know that home damages and stress are a package deal. Our Joliet special technicians are eager to aid you with all your home repair necessities and supply emergency services at all hours to homeowners in and around Joliet. Promptly dealing with any home injury is vital for security against future damages and to protection for your family.
Our technicians specialize in:
•    Mold Inspection and Remediation (Joliet)
•    Sewage Backup Repair (Joliet)
•    Water Damage Repair (Joliet)
•    Floor Restoration (Joliet)
•    Fire Damage Repair (Joliet)
•    Hardwood Flooring Installation (Joliet)
Our specialization in these disciplines allows us to serve Joliet as one of the premier restoration companies in the area. Utilizing our highly trained repair specialists for any and every job, we are proud of our reputation as personable, knowledgeable, and, most importantly, reasonably priced.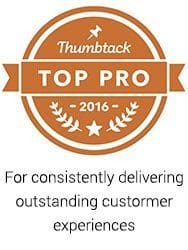 Joliet Water Damage Repair
Water damage in your home is distressing – not to mention that your carpet, furniture, or other valuables can also suffer damage.  Mold can grow within 48 hours of water damage incidents, so our Joliet restoration specialists act to remedy the issue promptly. We dry, treat, and sanitize your home in Joliet to limit potential lasting damage beyond the primarily affected area. Working as rapidly as we can, our water damage specialized technicians determine the root of the water damage problem to ensure that it won't resurface.
Joliet Mold Inspection and Removal
Mold in the home is cause for dread. It grows without your permission and leads to oppressive odors and serious health issues. Our Joliet mold inspection specialists will identify not only the existence of mold in the home, but also its root cause and the safest and most effective way to remove it permanently. Our specially trained mold removal technicians in Joliet are IICRC Certified and use resources that are EPA registered and compliant with OSHA guidelines. Our first goal is your safety, though, so we'll take guide you through every step of the mold identification and removal process so you understand how to protect your family in the future.
Joliet Sewage Backup Repair
Sewage backup is smelly, gross, and rather dangerous if handled in the wrong way. Sewage encourages the incubation of fungi, viruses, parasites, and bacteria, which means our sewage repair specialists sport HAZMAT suits as they safely remove sewage and clean your home. Our Joliet sewage backup technicians will get rid of water, treat, and sanitize until your home is safe and secure. The more time sewage spends untreated, the more injury your Joliet home may suffer. This can cause critical health concerns, so give sewage backup the attention it deserves, and call ProCare Restoration today.
Joliet Fire Damage Repair
House fires are simply the worst. At any time and on any scale, fires may damage a home's structural integrity and overall condition – particularly if the flames were extinguished with water. Our Joliet fire damage specialists have been extensively trained to remove soot, debris, smoke, and hazardous gases promptly and securely. Considering the unstable nature of materials damaged in the fire, only specialists specifically trained in fire damage restoration should assess or remediate fire damage in your Joliet home.
Joliet Flood Restoration
Floods bring with them a plethora of other problems for Joliet homeowners. Regardless of the flood's immediate destruction in the home, homeowners sometimes find themselves with significant mold growth and perilous water damage if left untreated. Our Joliet flood restoration technicians will quickly eliminate any standing water or dampness from your home, thus rendering mold growth impossible. They pledge to clean your home, fighting further flood damage while using fans and dehumidifiers to dry the whole area. Our goal in working with homeowners in Joliet is to keep your flood restoration as quick and painless as possible and to take the extra step to seal and guard your home from future damage.
Joliet Foundation Repair
A weak or cracked foundation can lead to a smattering of issues for a homeowner, not all of which could be related to the structure. If you suspect a foundation problem in your Joliet home, you could additionally have mold and water damage issues to address. Our specially trained foundation repair technicians in Joliet will inspect the foundation and offer vital water damage repair and mold removal before fixing your foundation situation and making sure that those problems will not again arise. Flooding in Joliet has been at an all-time high in recent years, so it's crucially important to look into your foundation's security.
We work closely with Joliet homeowners to guarantee that our IICRC certified technicians provide unbeatable restorations, 24/7 emergency services, and comfort in stressful situations. Our mold inspection and removal, sewage backup repair, water damage repair, flood restoration, fire damage repair and foundation repair services are consciously designed to relieve the Joliet homeowner's anxiety and make your home restoration process simple.
CALL PROCARE RESTORATION TODAY AT 1-844-338-4663
FOR A HEALTHIER, HAPPIER HOME IN JOLIET