MOLD REMOVAL & FLOOD CLEANUP IN ELGIN
24/7 EMERGENCY SERVICES
CALL US NOW AT 1-844-338-4663
MOLD, FIRE, SEWAGE, FLOOD AND FOUNDATION REPAIR SPECIALISTS
We at ProCare Restoration sympathize with the stress associated with home damages. Our Elgin special technicians are eager to assist you with all of your home repair needs and offer emergency services to everyone in the Elgin area around the clock. Promptly dealing with any damage that has happened to your home is critical to protect against further injury and to guarantee your family's health and safety.
Our technicians specialize in:
•    Mold Inspection and Remediation (Elgin)
•    Sewage Backup Repair (Elgin)
•    Water Damage Repair (Elgin)
•    Floor Restoration (Elgin)
•    Fire Damage Repair (Elgin)
•    Hardwood Flooring Installation (Elgin)
Our specialized focus in these disciplines permits us to serve Elgin as one of the upper-echelon restoration resources in the Chicagoland area. Employing our highly trained restoration specialists for jobs of every size, we have a hard-earned reputation for being prompt, effective, and, most importantly, affordable.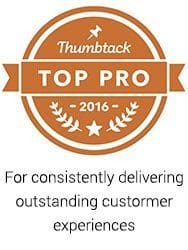 Elgin Water Damage Repair
Water damage in your home can be upsetting – even more so if your carpet, furniture, or valuables suffer damage as well.  Mold can grow within 24 hours of water damage happening, so our Elgin repair specialists aim to act immediately. We utilize drying, water treatment and sanitization techniques to reduce lasting damage to your Elgin home, limiting the spread of damage beyond the originally affected area. Working as swiftly as possible, our water damage technicians identify the source of the water damage to ensure that it won't return.
Elgin Mold Inspection and Removal
Finding mold in your home is distressing. Mold grows without a homeowner's permission and causes pungent stenches and oppressive health concerns. Our mold inspection technical specialists in Elgin will determine not only the presence of mold in your home, but also the its cause and the safest and most effective way to make it go away forever. Our Elgin mold removal technicians are IICRC Certified and use products that are EPA registered and OSHA compliant. Our priority is your safety, so we'll take the time to walk you through every step of the mold removal process.
Elgin Sewage Backup Repair
Sewage backup is smelly, messy, and highly perilous if handled improperly. Sewage promotes parasites, viruses, fungi, and bacteria, which means that our sewage repair technicians don HAZMAT suits as they securely eliminate sewage and sanitize your home. Our Elgin sewage backup technicians will get rid of water, treat, and clean until your home is as safe as possible. The greater time sewage remains unaddressed, the greater damage your Elgin home may suffer. This can cause serious health issues, so address sewage backup with the gravity it deserves, and call ProCare Restoration now.
Elgin Fire Damage Repair
A house fire is a stressful event that can happen to any a homeowner. On any scale, fires destroy a home's structural integrity and overall condition, especially if the flames were doused with water. Our Elgin fire damage specialists have been extensively trained to remove soot, debris, smoke, and hazardous gases safely and swiftly. Due to the unstable nature of the resources damaged by fire, only a technician trained in fire damage remediation should assess or repair fire damage in your Elgin home.
Elgin Flood Restoration
Floods can occur without warning, bringing with them a host of problematic issues for Elgin homeowners. No matter the flood's location, homeowners frequently find themselves with a large amount of mold growth and dangerous water damage if left unattended. Our Elgin flood restoration specialists will quickly eliminate any present standing water from your home, rendering mold incapable of growth. They will sanitize your home, fighting further flood damage while using fans and dehumidifiers to dry the whole affected area. Our aim in working in Elgin is to keep your flood restoration quick and painless, and to go the extra mile to seal and protect your home from future injury.
Elgin Foundation Repair
A cracked or weak foundation can lead to a multitude of problems for a homeowner, not all of which may have to do with the structure. If you think your home in Elgin has a foundation situation, you might also have mold and water damage issues to treat. Our specialized foundation repair technicians in Elgin will inspect the foundation, performing critical water damage remediation and mold removal before fixing your foundation problem and ensuring that said issues do not reappear. Floods in Elgin have been at an all-time high lately, so minding your foundation's security is extremely important.
We work in close communication with Elgin homeowners to guarantee that our IICRC certified technicians supply UNBEATABLE repairs, emergency services 24/7 and reassurance in stressful situations. Our mold inspection and removal, sewage backup repair, water damage repair, flood restoration, fire damage repair and foundation repair services are carefully orchestrated to lighten the Elgin homeowner's anxiety and make home restoration as easy as pie.
CALL PROCARE RESTORATION TODAY AT 1-844-338-4663
FOR A HEALTHIER, HAPPIER HOME IN ELGIN