MORTON GROVE
24/7 EMERGENCY SERVICES
CALL US NOW AT 
1-844-338-4663


MOLD, FIRE, SEWAGE, FLOOD AND FOUNDATION REPAIR SPECIALISTS
Home damages can be distressing. No one knows that better than we do at ProCare Restoration. Our technicians in Morton Grove look forward to helping you achieve all of your restoration goals as painlessly as possible. We offer round-the-clock emergency services for those in the Morton Grove area in order to promptly address any damage that your home may have experienced. Our number-one goal is to provide fairly-priced services, prevent damage in the future, and keep your family safe and healthy.
Our technicians specialize in:
• Mold Inspection and Remediation (Morton Grove)
• Sewage Backup Repair (Morton Grove)
• Water Damage Repair (Morton Grove)
• Floor Restoration (Morton Grove)
• Fire Damage Repair (Morton Grove)
• Hardwood Flooring Installation (Morton Grove)
Our team of premier, highly-trained restoration technicians make us the best restoration resource in Morton Grove. Our technicians are among the most knowledgable, personable, and efficient in the Chicagoland area, and we are known for being prompt, effective, and, most significantly, affordable.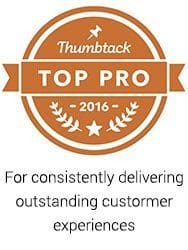 Morton Grove Water Damage Repair
No part of your home is one hundred percent impervious to water damage. Once your carpet, furniture, and structure get wet, they stay wet for a while. It takes under 48 hours for mold to grow after water damage occurs, so our Morton Grove specialized technicians aim to begin your home restoration as soon as possible. We control damage to your home in Morton Grove by treating any standing water and drying and sterilizing the affected areas. Our specialized water damage technicians also identify the source of the water damage to make sure it cannot come back, thus ensuring that your home is better than it was before the water got to it.
Morton Grove Mold Inspection and Removal
While the presence of mold is an issue in itself, allowing it to incubate and grow is like begging for more problems. Mold develops in a smattering of places throughout your home before you even realize it. Our Morton Grove mold inspection technicians will identify not only the presence of mold but also its root and the best removal method. Our Morton Grove removal technicians are IICRC Certified and use EPA-registered and OSHA-compliant products to remove mold in your home. Your safety is our greatest goal. We'll help you learn how to identify mold and understand the removal process so you know how you can protect your family going forward.
Morton Grove Sewage Backup Repair
Sewage backup is gross. You shouldn't have to deal with that on your own. Our Morton Grove sewage repair technicians wear HAZMAT suits to clean up the sewage safely and control the growth of the fungi, viruses, parasites, and bacteria that sewage can foster. Our Morton Grove sewage backup specialists will remove the backup and identify its source, and then extensively cleanse your home until it is at its safest. The longer the sewage sits, the more damage it can cause. Neglecting to treat sewage backup can cause serious health conditions, so treat your sewage backup problem seriously, and call ProCare Restoration today.
Morton Grove Fire Damage Repair
A fire is stressful at any stage of owning a home. Our highly trained fire damage specialists in Morton Grove will eliminate debris, soot, dangerous gases, and smoke quickly and safely to limit the potential for any lasting fire damage. Due to the meticulous nature of fire-damaged materials, only a specialist trained to solve fire damage issues should clean up or investigate fire damage in your Morton Grove home. Let our Morton Grove fire restoration technicians restore your home while you take care of yourself and your family.
Morton Grove Flood Restoration
Any flood in the home is a bad flood in the home. Standing water for any period of time promotes mold growth if not immediately addressed. Our Morton Grove flood restoration technicians will quickly remove any water from your home, thus ensuring that mold cannot develop. Our technicians will clean the flooded areas of your home and fight lasting damage by using dehumidifiers and fans to dry out what once was sodden. We aim to restore your home to its pre-flood status or better, so we go the distance to seal and protect your home against any damage in the future.
Morton Grove Foundation Repair
A weak or cracked foundation can often be the foundation for other problems in your home. If your Morton Grove home has foundation issues, water and mold damage may have snuck in and begun breaking down your home's structure. Our Morton Grove foundation repair specialists will evaluate the foundation's condition, eliminate any mold, and perform water damage repair before addressing foundation issues. We want to assist you in preventing problems that may arise in the future. Morton Grove has experienced significant flooding recently, so it's important to prioritize care of your home's foundation.
In tandem with homeowners in Morton Grove, our specialized IICRC-certified technicians provide UNBEATABLE repair, 24/7 emergency services, and reassurance during stressful times. Our mold inspection and removal, sewage backup repair, flood/water damage restoration, fire damage repair, and foundation repair services are purposefully designed to reduce the Morton Grove homeowner's stress and restore your home to its best status.
CALL PROCARE RESTORATION TODAY AT 
1-844-338-4663


FOR A HEALTHIER, HAPPIER HOME IN MORTON GROVE